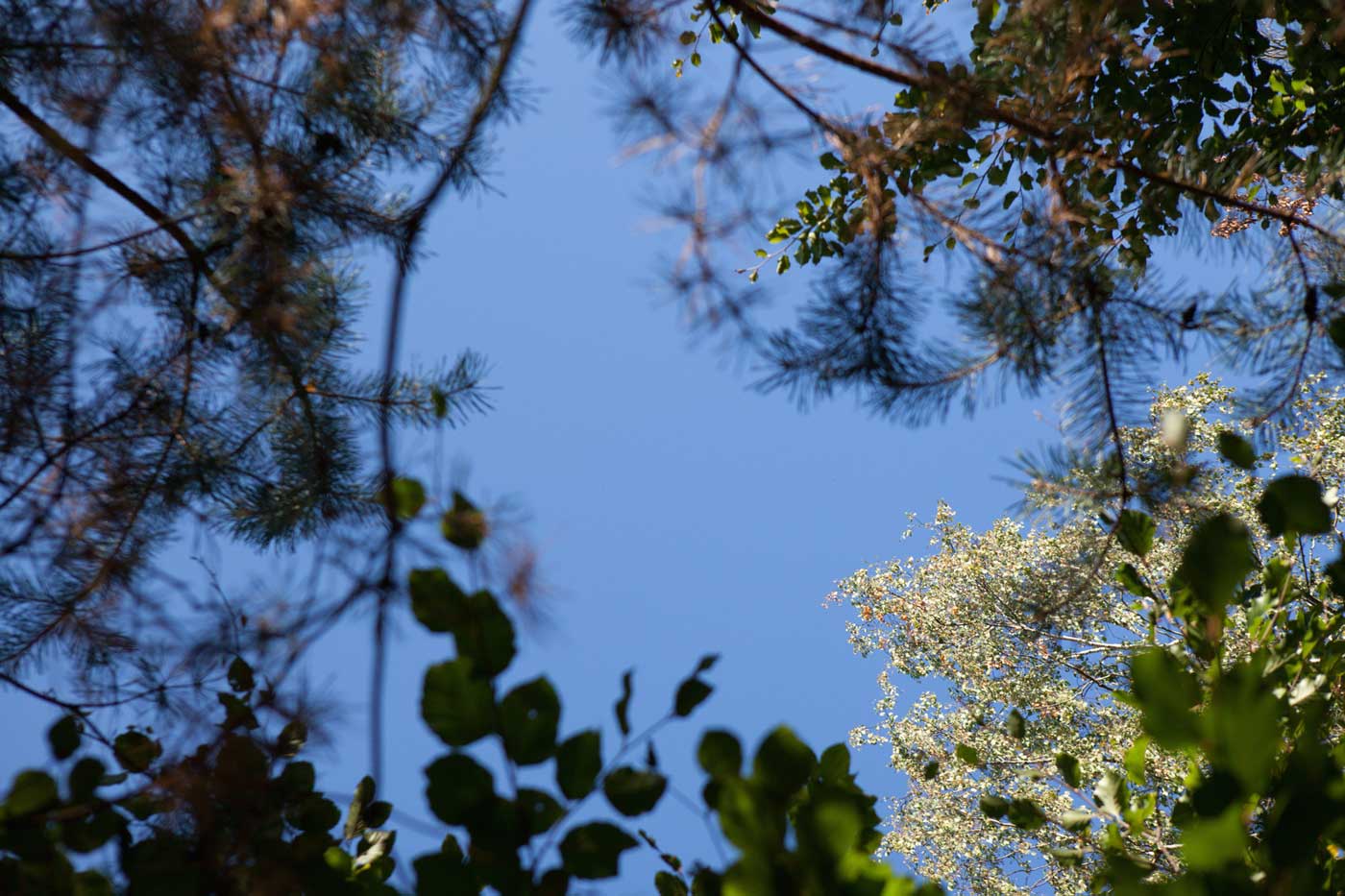 During our coaching, we'll visit some extraordinary locations where you can find inspiration away from the stresses of everyday life. You'll reinterpret and expand on your perceptions, experiences and feelings, which help us in our interactions with others and in our development of ideas.

I offer three different programmes, all of which enable you to carve out and embark on a new path.
observe
discover
re-evaluate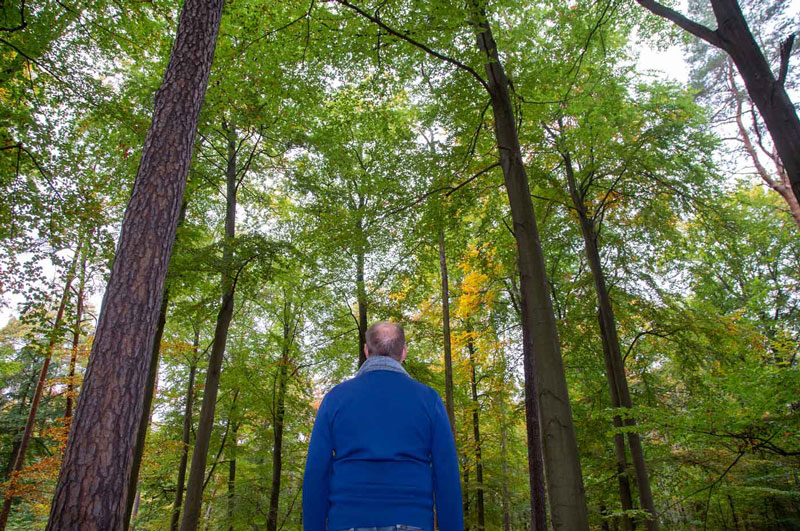 Develop your creativityHear – see – smellOPEN UP TO YOUR VISION – USE YOUR CREATIVITY WITH PURPOSE
Coaching in the forests of Berlin and surrounding areas for groups and individuals
We're facing some enormous challenges. Digitalisation and the skills shortage are forcing us to make major changes, and strict hierarchical structures are increasingly becoming unfit for purpose.
The leaders of the future need to be excellent communicators and decision-makers who are open to change. The "Observe – Discover – Re-evaluate" seminar is designed to guide leaders on their journey to developing these skills. Held in the forest, surrounded by nature and away from the stresses of everyday life, it aims to reawaken all of your senses to free your spirit for innovation and new visions.
Benefits:
Hear – see – smell
Make connections
Open your spirit
Let visions flow
Develop your creativity
Step off the hamster wheel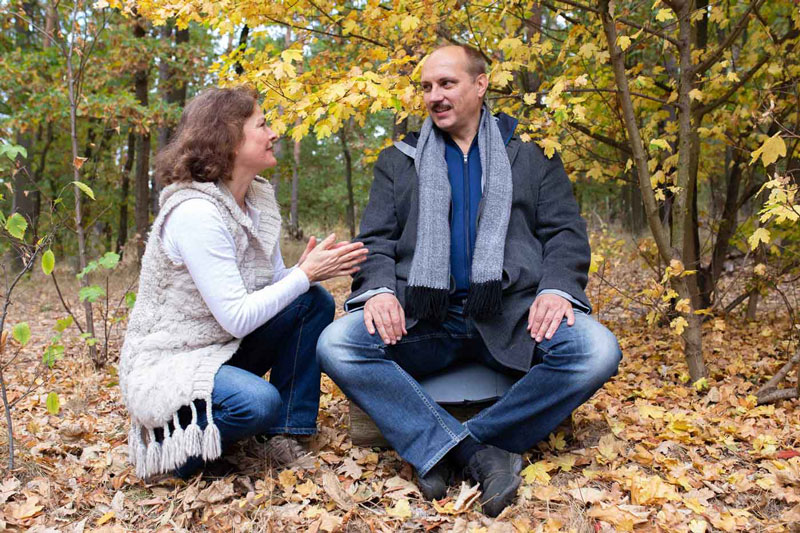 TAKE RESPONSIBILITY WITH EASE – MAKE DECISIONS WITHOUT FEAR
One-to-one coaching in a comfortable, pleasant space
By the end of the day, we're left feeling exhausted, with very little interest in doing anything with our free time. Instead we replay the events of the day in our heads over and over again – what could I have done differently? How could I have changed my interactions with my employees? This hamster wheel has become part of every life, leading to stress, sleepless nights and a deep sense of doubt. We keep repeating the same cycle day in, day out, without knowing what to change.
Through various techniques and exercises, we will gently explore ways to reverse this pattern, drawing on elements of Gestalt and body theory as necessary.
Benefits:
Harmonious working environment
Relaxed communication with employees
Motivation to do things in the evening/after work
New visions come to you with ease; actions can be formulated and put into practice
Take responsibility without fear
Make decisions calmly
Seven days in the
wilderness of the Swedish forests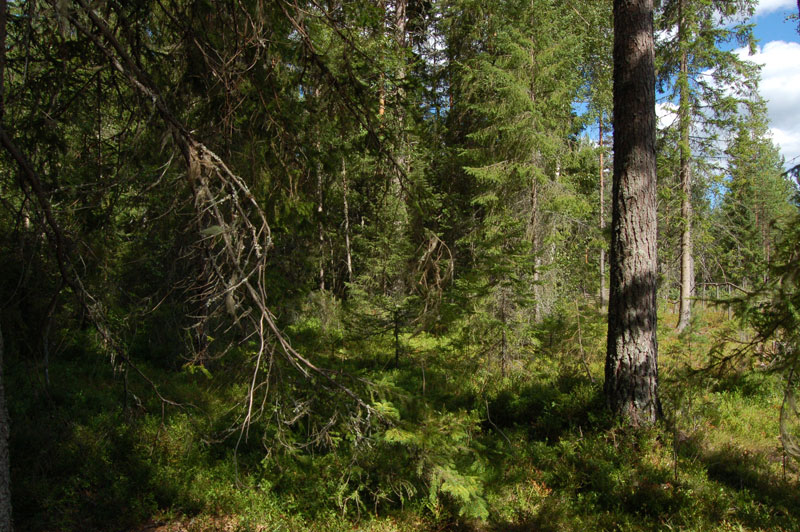 cGETTING TO KNOW THE REAL YOU
Small group of four staying in log cabins, with no mobile phones or computers
The wilderness of Dalarna is a place where true silence still exists. The forest invites you to immerse yourself in nature and connect to your surroundings. The extraordinary environment allows you to switch off, find peace, and see, hear and feel in a whole new way – enabling you to understand yourself in a whole new way too.
Imagine yourself in a place of peace, surrounded by nature and without the conveniences of modern life – your mobile phone and your computer. What would happen to you? Would you feel truly at peace, or overwhelmed? What would change for you? How would you respond if you didn't chat with the other participants? Would you still like yourself? Can you lift yourself up, or would you want to turn around and go home?
We'll stay in log cabins and focus on the simple things in life: We fetch water from the well, use candles or oil lamps for light, and keep our own fire going in the hearth; the toilet is outside, just as it would have been a century ago.
A cook will provide all our meals and teach us how to cook on the open fire, if it's safe to do so.
On the day of arrival, we'll spend some time familiarising ourselves with cabin life. We'll then spend five days on seminars, rounding off the stay with a final late-afternoon exercise on the last day before we return to civilisation refreshed and re-energised.
Effect:
A sense of being cleansed and free
Personal growth
Rediscover the pleasure in being alive
Renewed energy
A positive attitude to life